Online learning & Webinars
Africa e-Learning & Technology Conference 2021
10 - 12 March 2021
Road Engineering & Traffic Safety Conference 2021
22 - 23 APRIL 2021
EMPERORS PALACE KEMPTON PARK, JOHANNESBURG, SOUTH AFRICA
Public Sector Researcher Master Class 2021
13 – 16 April 2021
Welcome to Federated Management Institute
Training to businesses in more than 30 Countries Worldwide
Federated Management Institute is one of the leading training, learning and professional development companies in South Africa. We are a passionate group of professionals that assist organisations to achieve their training and human resource development aspirations by working with them in order to train and equip their personnel for success.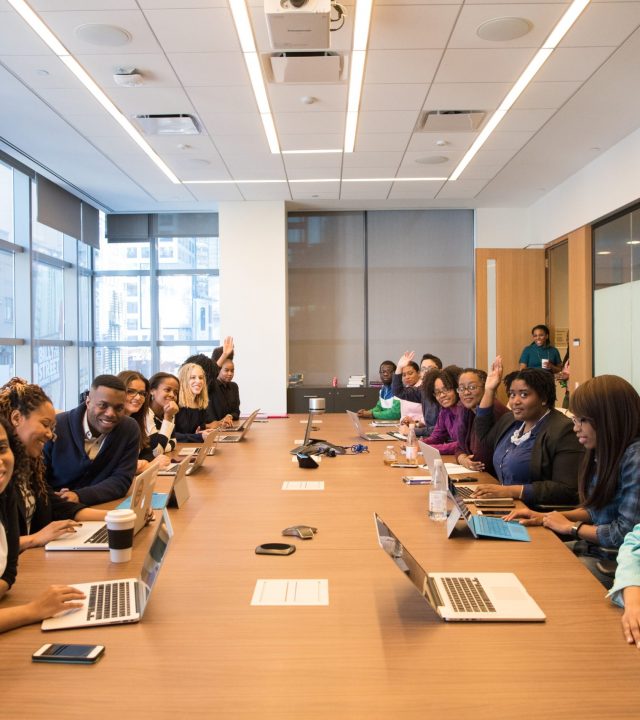 We bring you world-class events, training, conferences and exhibitions.
ISO 22301 Business Continuity Management System (BCMS)
No two disasters in the world cause equal damage. Between the unpredictability of natural disasters, information security breaches, and incidents of different nature, preparedness can make you stand out in the crowd and predict the future of your business. In light of this, proper planning is essential to mitigating risks, avoiding consequences, coping with the negative effects of disasters and incidents, but at the same time, continuing your daily operations so that customer needs do not remain unfulfilled.
Beyond the Pandemic: The Africa 2020 Water Conference
The Africa 2020 Water Conference is Africa's biggest water event with distinct sectors and a shared innovation zone running under a single event. This comprehensive, two-day event is filled with case studies and thought-leadership designed to tackle all of the current water and wastewater challenges in one go. For ages, freshwater has come from rivers, lakes and streams, and groundwater aquifers, and as demand increase and climate change alters the location and timing of water supply, these traditional sources are becoming unavailable, more difficult, or increasingly expensive to develop. This has led to many countries across the globe to switch to alternative sources of water, including rainwater, storm water, grey-water, reclaimed water, and brackish and seawater desalination.
Africa e-Learning & Technology Conference 2021
Over the past years, eLearning in South Africa and on the continent has grown by leaps and bounds. This is evident from the increasing numbers and variety of participants attending our Africa eLearning and Technology conferences each year and the growing number of eLearning programmes, research initiatives, partnerships and organisations in Africa.
The aim of these conferences is to grow a learning and knowledgeable network of practitioners, investors, policymakers and partnerships that can enhance and improve eLearning practice in South Africa and on the continent. For the past two years we have seen this event blossom and grow in statute with both the public and private sector coming together to make it a huge success. This year we have gone even bigger with more than 50 speakers from South Africa, the continent and abroad.
Public Sector Researcher
Master Class 2021
Well-resourced parliamentary research services are one of the constituent of an effective parliament. They are of immeasurable value as a source of independent, neutral and non-partisan analysis. They offer a safe space where parliamentarians from all political parties can ask questions and get answers they can trust. They contribute to a parliament's autonomy by providing a reality check on the perspectives put forward by the executive branch of government, lobby groups and the news media. Their analysis informs a parliament's legislative and oversight work and provides parliamentarians with the information they need to do their job well.
PECB CERTIFIED ISO 18788 Lead Implementer
ISO 18788 Lead Implementer training enables you to develop the necessary expertise to support an organisation in establishing, implementing, managing and maintaining a Security Operations Management System (SOMS) based on ISO 18788. The SOMS implementation ensures the protection and safeguarding of clients' lives and property by respecting the fundamental freedoms, human rights, and national and international laws. During this training course, you will gain a thorough understanding of the best practices of Security Operations Management Systems and be able to apply them in an organisation.
Road Engineering and Traffic Safety Conference 2021
Roads, transport, traffic, city and regional planning and the surrounding road environment are important parts of traffic safety, traffic accidents and their negative consequences on lives and infrastructure. This is an international issue in general, on the continent, and South Africa in particular. The planning, design and developments of highways and roads are currently undergoing development and modernisation, especially with respect to road safety. With the increase in the number and speed of vehicles on our roads, and the diversity of transport and traffic mode, it has become of paramount importance to address the issue of road safety.
We bring you world-class events, training, conferences and exhibitions.
Some Of Our Previous Clients